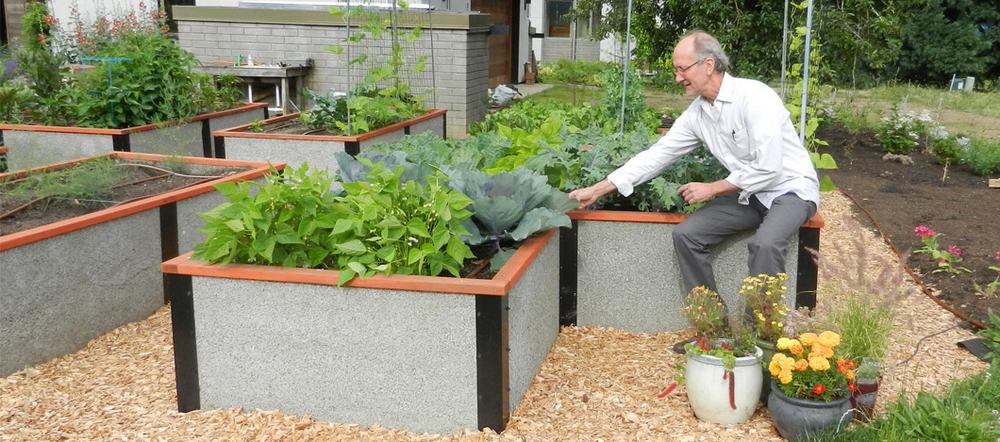 Compare Cost and Durability
Learn why our beds are a smart investment.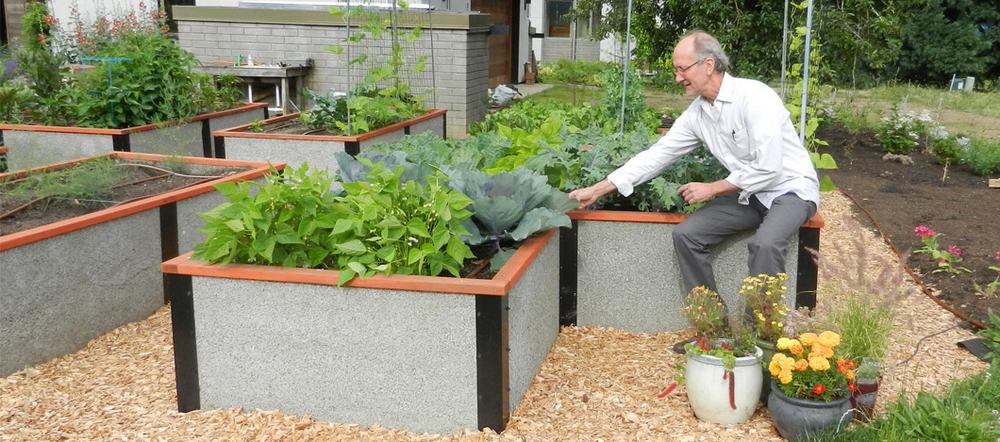 So durable it's the last raised garden bed you'll ever have to buy. Watch our video to see why.
Our kits just make dollars and sense!
Most wood garden beds will begin to rot, crack, warp or splinter in a very short period of time and within 6 to 8 years you will need to replace them again.  Plastic beds can crack under the sun in a short period as well.   This forces you to spend money and rebuild beds rather than focus on your garden.
To get an idea of the real cost of owning a Greenbed versus a traditional wood raised bed, we need to look at cost over the lifetime of your beds.  First, there is the initial purchase cost, of course, but ownership can also bring substantial costs for installing, maintaining and replacement of your beds over time.
How does a GreenBed compare to building my own wood bed?
Review the chart below and to see which choice is better for you. This chart compares a cedar raised bed (4'x8'x12") and a Durable GreenBed (4'x8'x13") kit.  (Already you have 1 inch more root space and they are delivered FREE to your door.)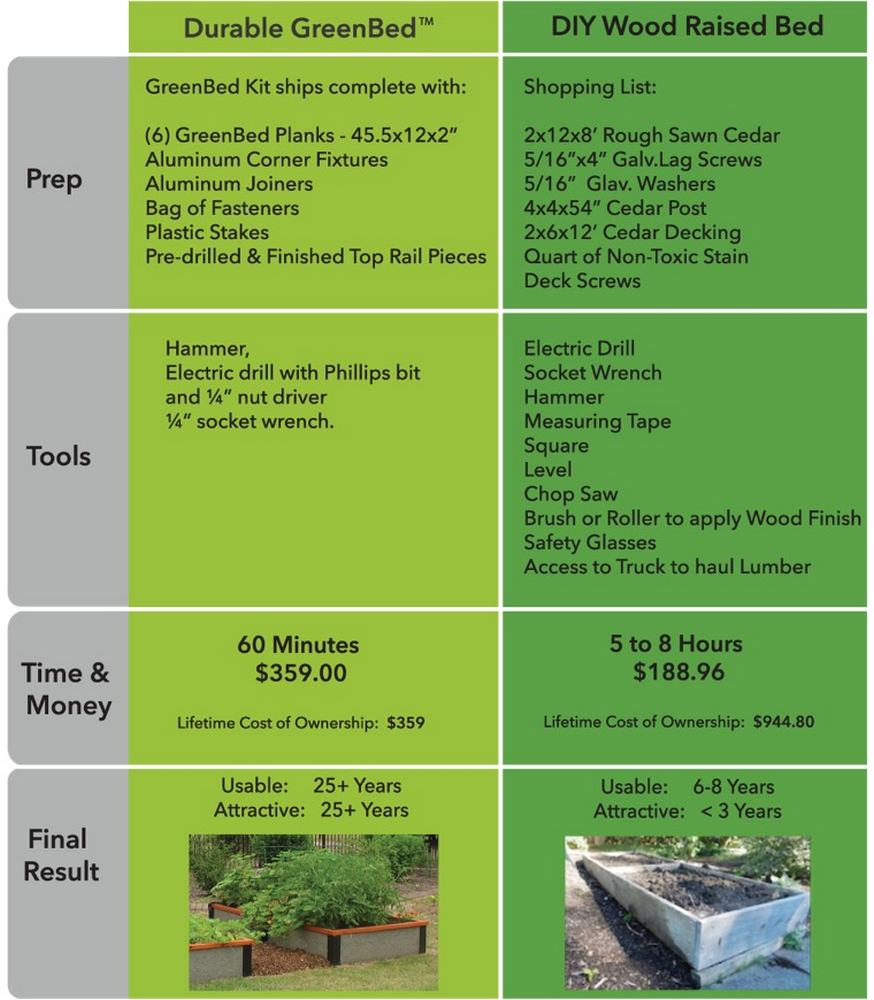 With standard wood raised beds you will need to replace your beds every 6 or so years. Why keep paying and paying? With Greenbeds, you assemble them once and forget about it.
When you factor in the time and hassle to build a wood raised bed, not to mention the short life span, the choice to buy a Durable Greenbed is obvious.
It's time to get ready to garden!
Compare "Durable GreenBed vs. Traditional Cedar Garden Beds" (PDF)
FREE SHIPPING!
When you order 2 or more raised bed kits.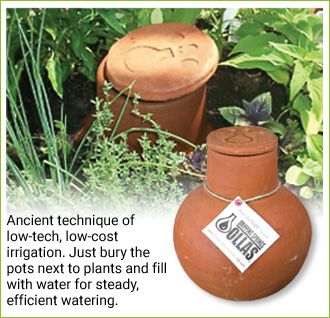 25-30 YEAR BED.  "The last raised bed you need to install"
NON-TOXIC Nothing in GreenBed including the stain on the wood is toxic.
HIGH RECYCLED CONTENT The panels have a 60%+ recycled content and the aluminum brackets have a 25%+ recycled content.
MADE IN THE USA preserving good manufacturing jobs in America
ATTRACTIVE   Can be put in the front yard as well as the backyard
QUICK SET-UP 45 minutes-1.5 hours provided site is prepared