Cost of Wood Raised Garden Bed VS Durable Greenbed Raised Garden Bed Kit
is it cheaper to build your own raised garden bed?
Are Durable GreenBeds Better than wood Garden Beds ?
Durable GreenBed
4'x8'x2' Kit
Predesigned with step-by-step instructions
GreenBed Kit Ships Complete with: 
(6) Durable GreenBed woodchip-concrete composite side panels
(6) Aluminum brackets with architectural grade baked paint finish
Prefinished, predrilled western red cedar tom trim 3.5″x1″ thick
Bag of Fasteners + stakes
Pre-drilled & Finished Top Rail Pieces 
Shopping Lists:
2x12x9′ Rough Sawn Cedar
5/16'x4″ Galv.Lag Screws
 5/16″ Galv. Washers 
4x4x53″ Cedar Post 
2x6x12″ Cedar Decking 
Quart of Non-Toxic Stain 
Deck Screws 
Cordless Drill
Square
Level
Electric Drill 
Socket Wrench
Hammer
Measuring Tape 
Square
Level
Chop Saw 
Crush or Roller to Apply Wood Finish 
Safety Glasses 
Access to a truck to Haul Lumber 
60-90 Minutes to Install, Saving you 4 to 6 Hours of your time! (~$200) 
$752.00 cost of kit + ~$100 in labor
Last 20-25+ Years 
Lifetime Cost of Ownership: ~ $852.00 + cost of re-staining top trim every 2-3 years
6-8 Hours to Build 
~$300.00 in Labor + $210.11 in materials 
Replacement every ~6 years
Total Lifetime Cost of Ownership: ~$2,040.44
(Based on Replacing 4 Times over 25 Years)
Usable: 20-25+ Years
Attractive: 20-25+ Years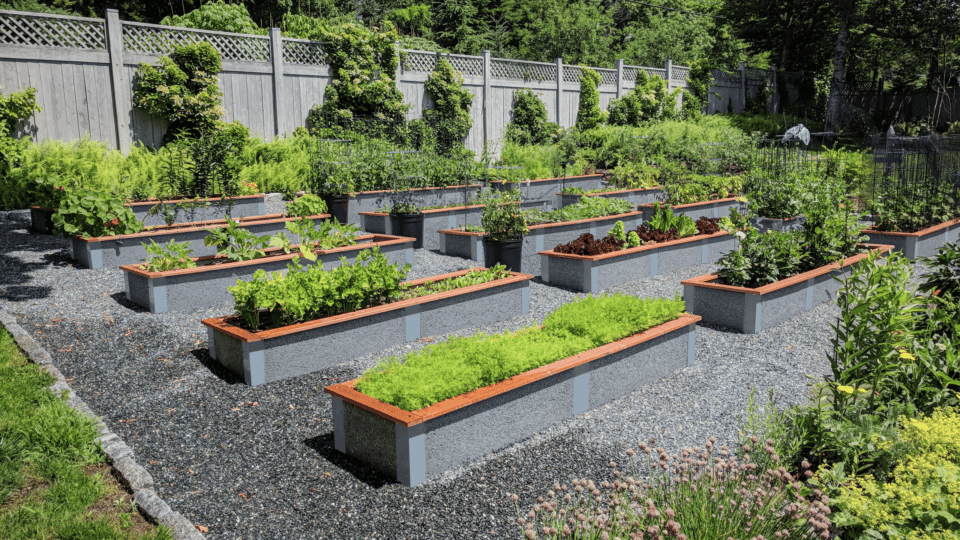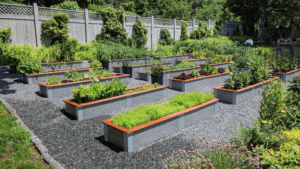 Usable: 6-8 Years
Attractive: <3 Years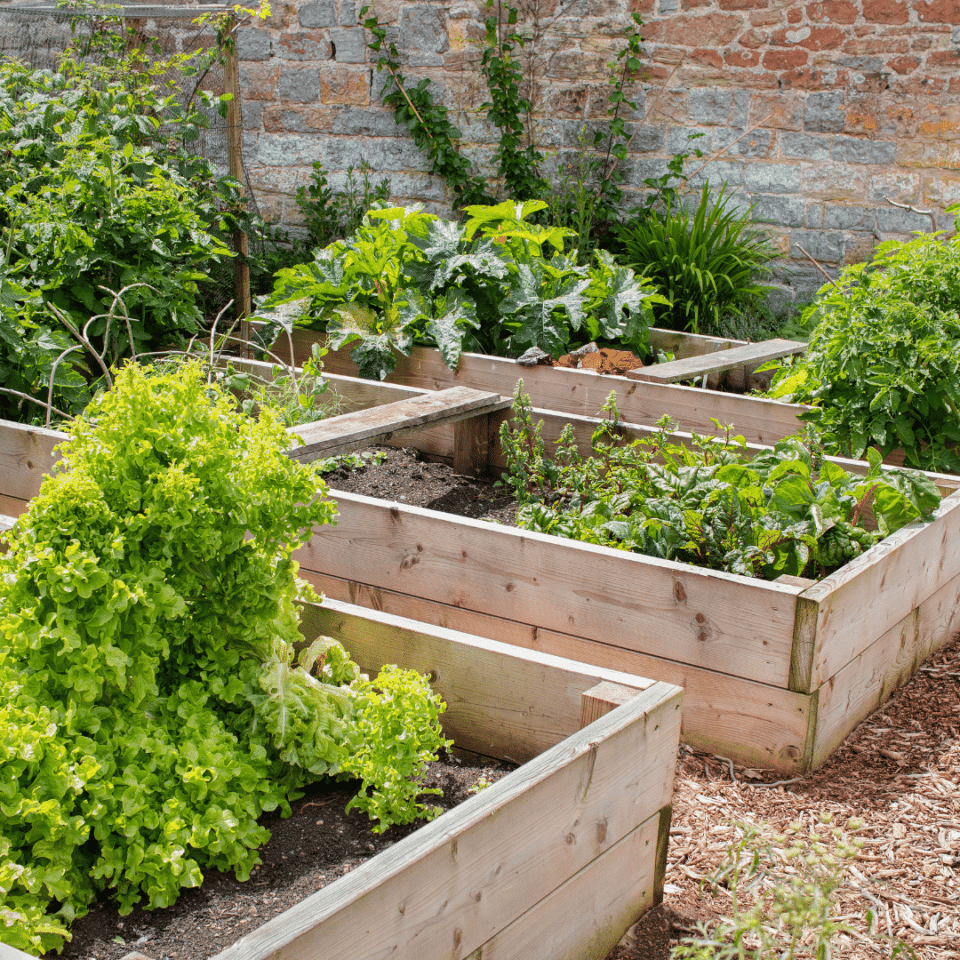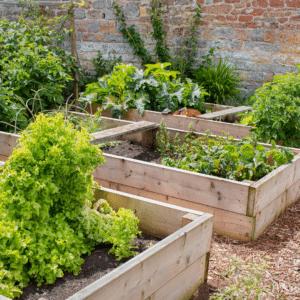 Durable GreenBed Raised Garden Bed Kits are Made from Recycled Wood Chip Composite Boards!
Durable GreenBeds Save Time and Money!
Building a wood garden beds take time, cedar is expensive, and assembly is hard.
When you look at the whole picture, Our kits just make dollars and sense!
Most wood (even cedar or redwood)  garden beds will begin to rot, crack, warp, or splinter in a very short period of time and within 6 to 8 years you will need to replace them again.  Plastic beds can crack under the sun in a short period as well.   This forces you to spend money and rebuild beds rather than focus on your garden.  Metal garden beds are a source of cuts and scrapes.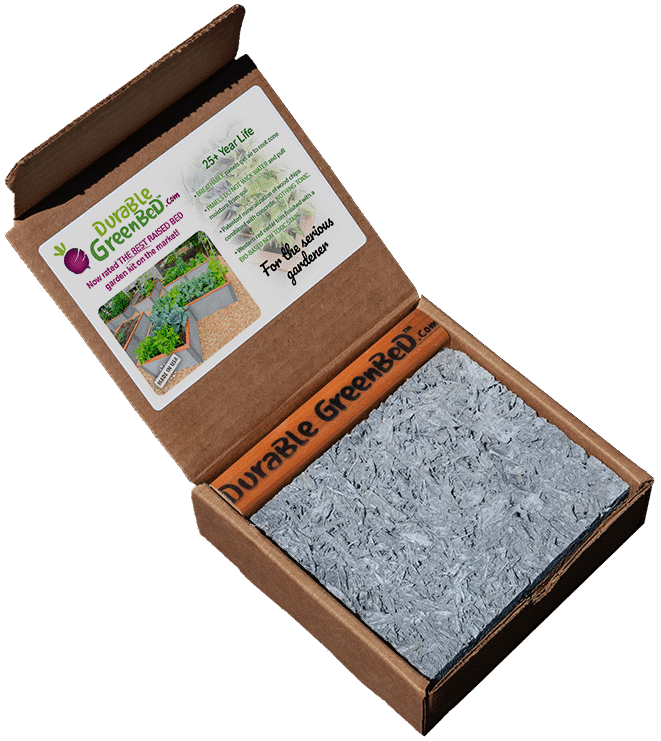 Durable GreenBed Cost you LESS over 10 years that wood Garden Beds!
To get an idea of the real cost of owning a Greenbed vs. a traditional wood raised bed, we need to look at the cost over the lifetime of the raised bed. First, there is the initial purchase cost, then the cost associated with installing, maintaining, and replacing of beds over time. 
How does a GreenBed compare to building your own wood bed?
Review the chart above and see which choice is better for you. This chart compares a cedar raised bed (4'x8'x2′) and a Durable GreenBed Kit (4'x8'x2′).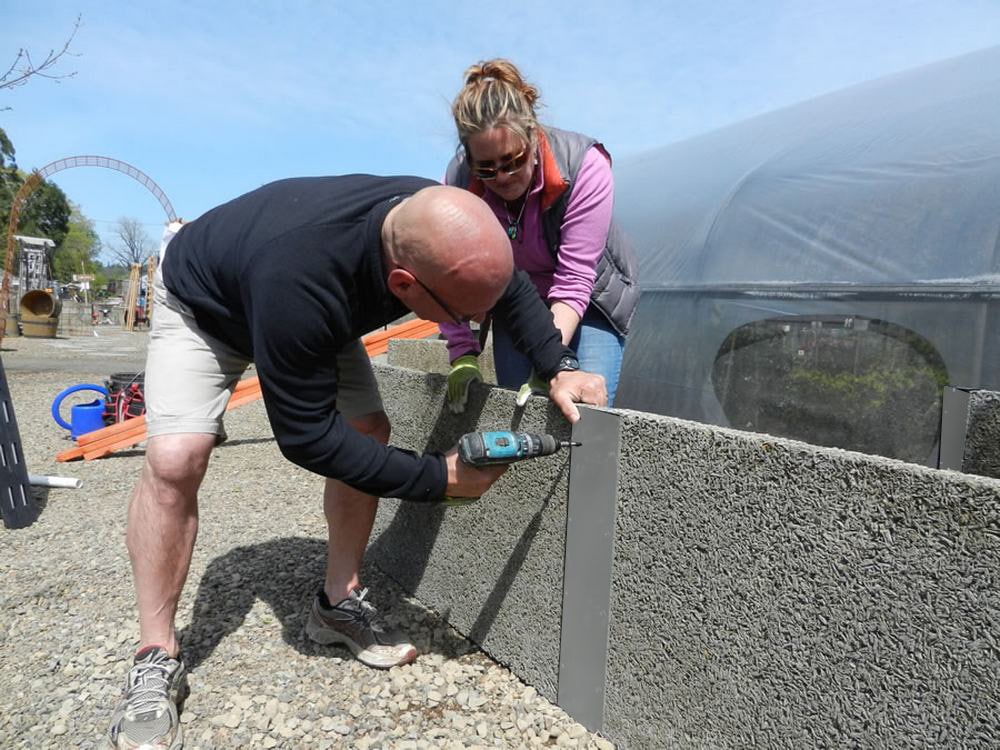 Check Out 14 reasons to love durable GreenBed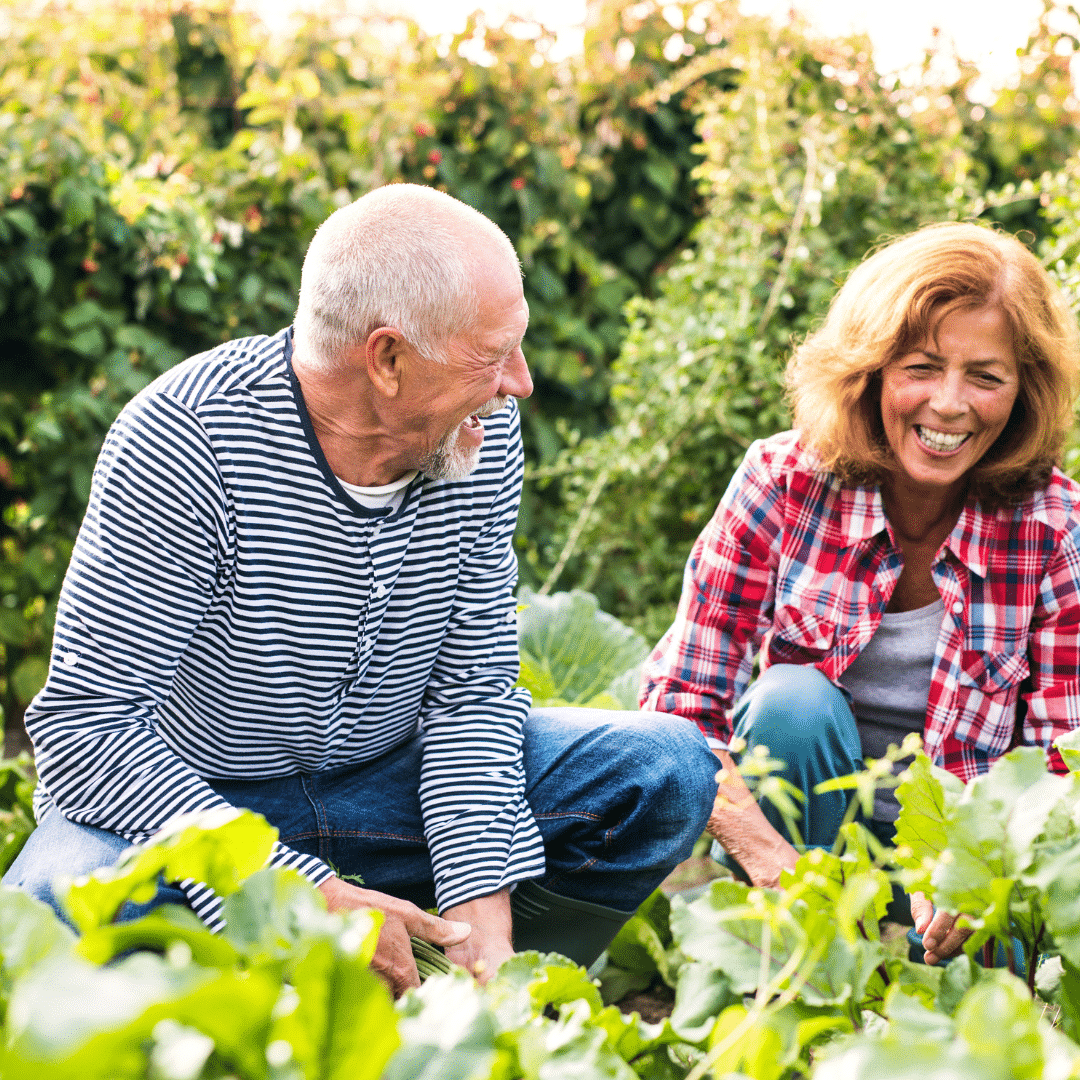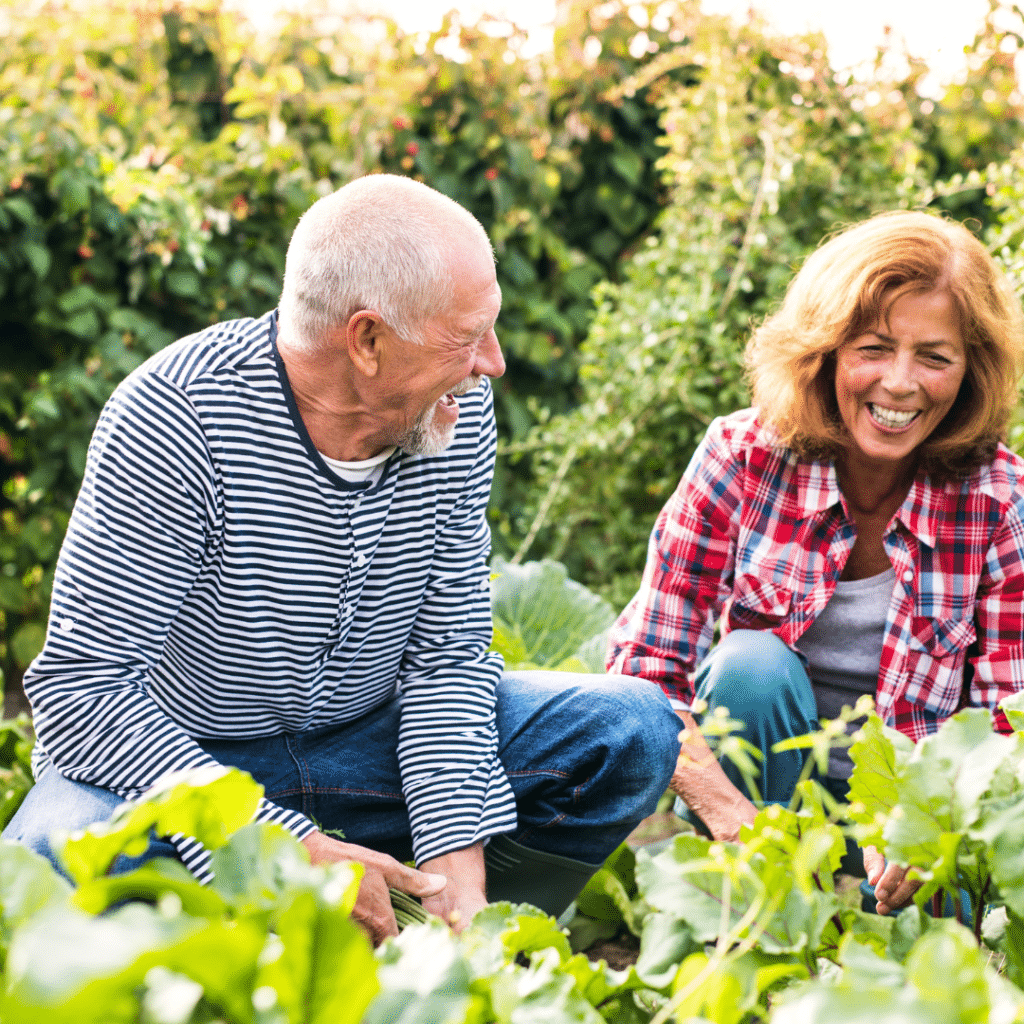 Constant Replacement Increase The Cost of Wood Garden Beds
With standard wood raised beds, you will need to replace your beds every 6 or so years. Why keep paying and paying? With Greenbeds, you assemble them once and forget about it.
When you factor in the time and hassle to build a wood-raised bed, not to mention the short life span, the choice to buy a Durable Greenbed is obvious.
It's time to get ready to garden!
*Actual parts lists priced out a national lumber yard chain.
Landscape Garden Beds
Chef Gardens 
Vegetable Garden Beds 
Community Garden Beds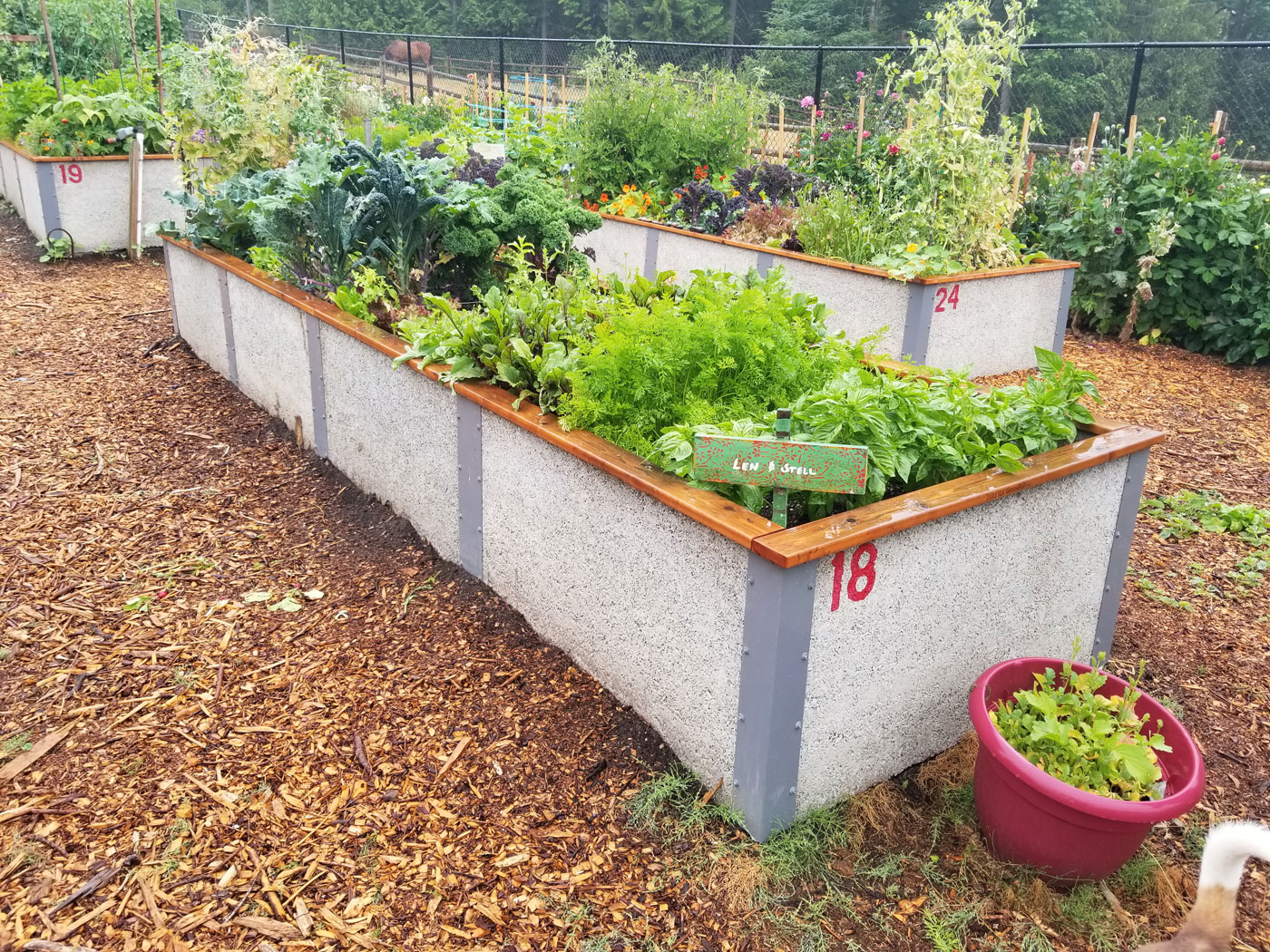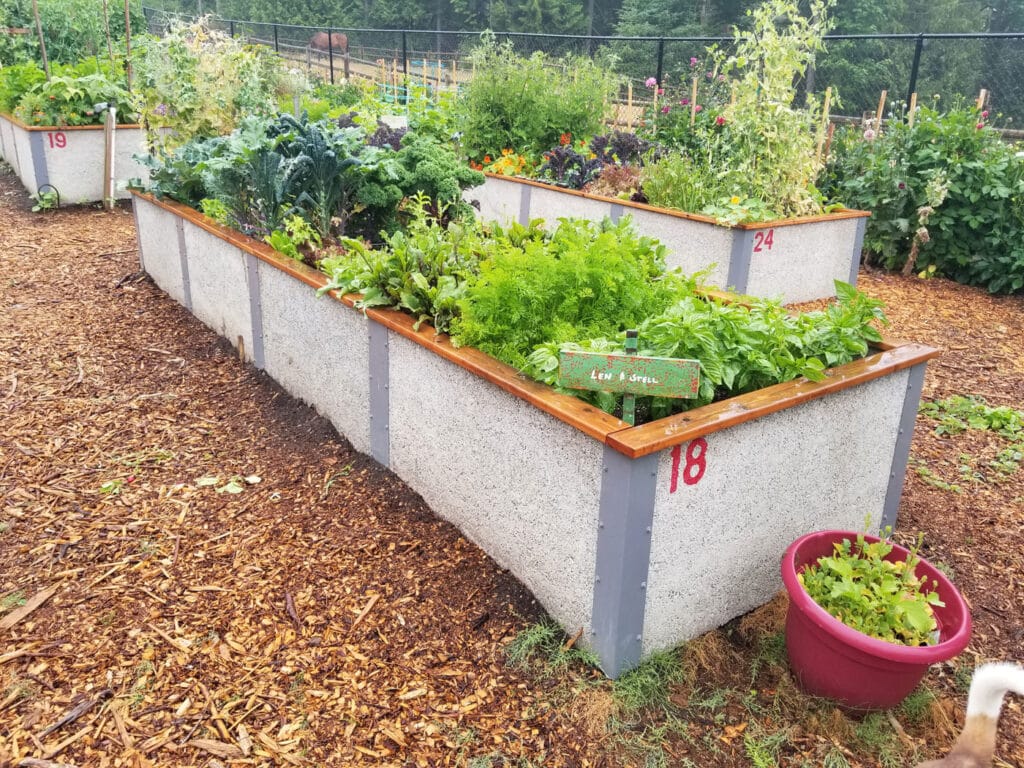 BEDS LAST 20-25 YEARS. "The last raised bed you need to install"
NON-TOXIC Nothing in GreenBed including the stain on the wood is toxic. 
HIGH RECYCLED CONTENT The panels have a 60%+ recycled content and the aluminum brackets have a 25%+ recycled content. 
MADE IN THE USA Preserving jobs in America. 
ATTRACTIVE Can be put in the front yard as well as the backyard. 
QUICK SET-UP 45 minutes to 1.5 hours provided site it prepared.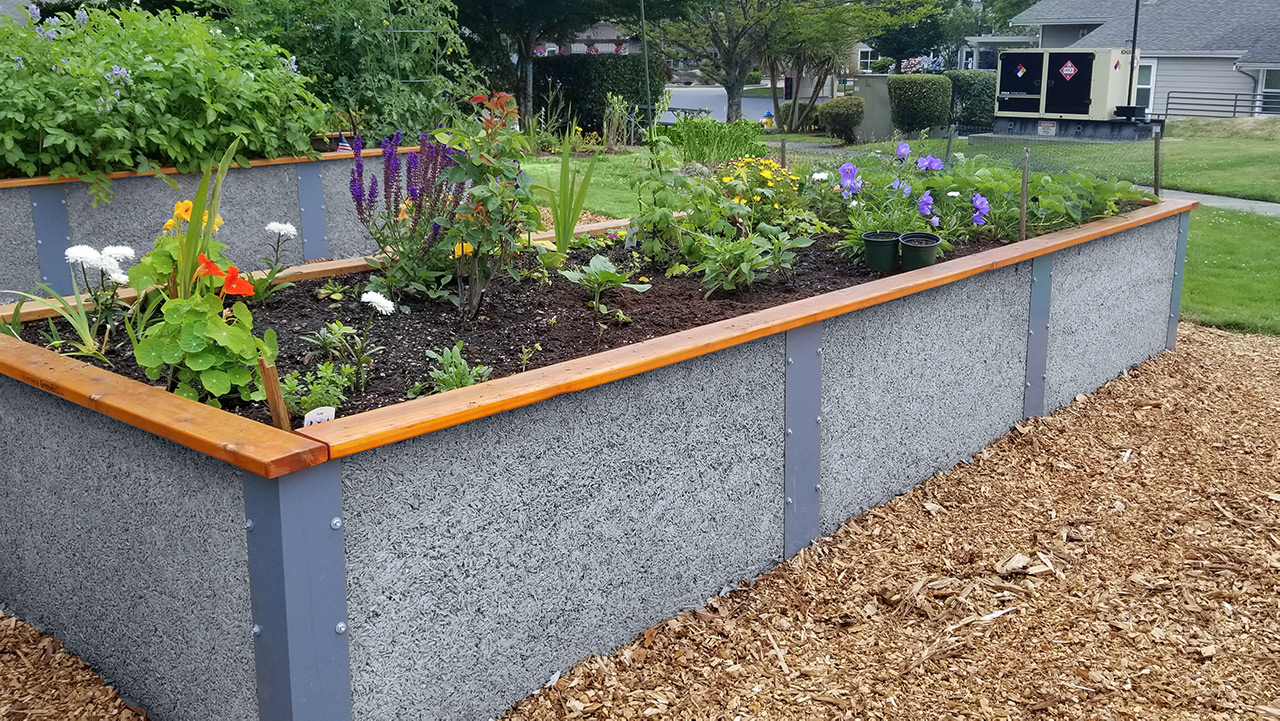 The Best Wood for Traditional Beds
Cedar 
Redwood
Black Locust
Cypress
Juniper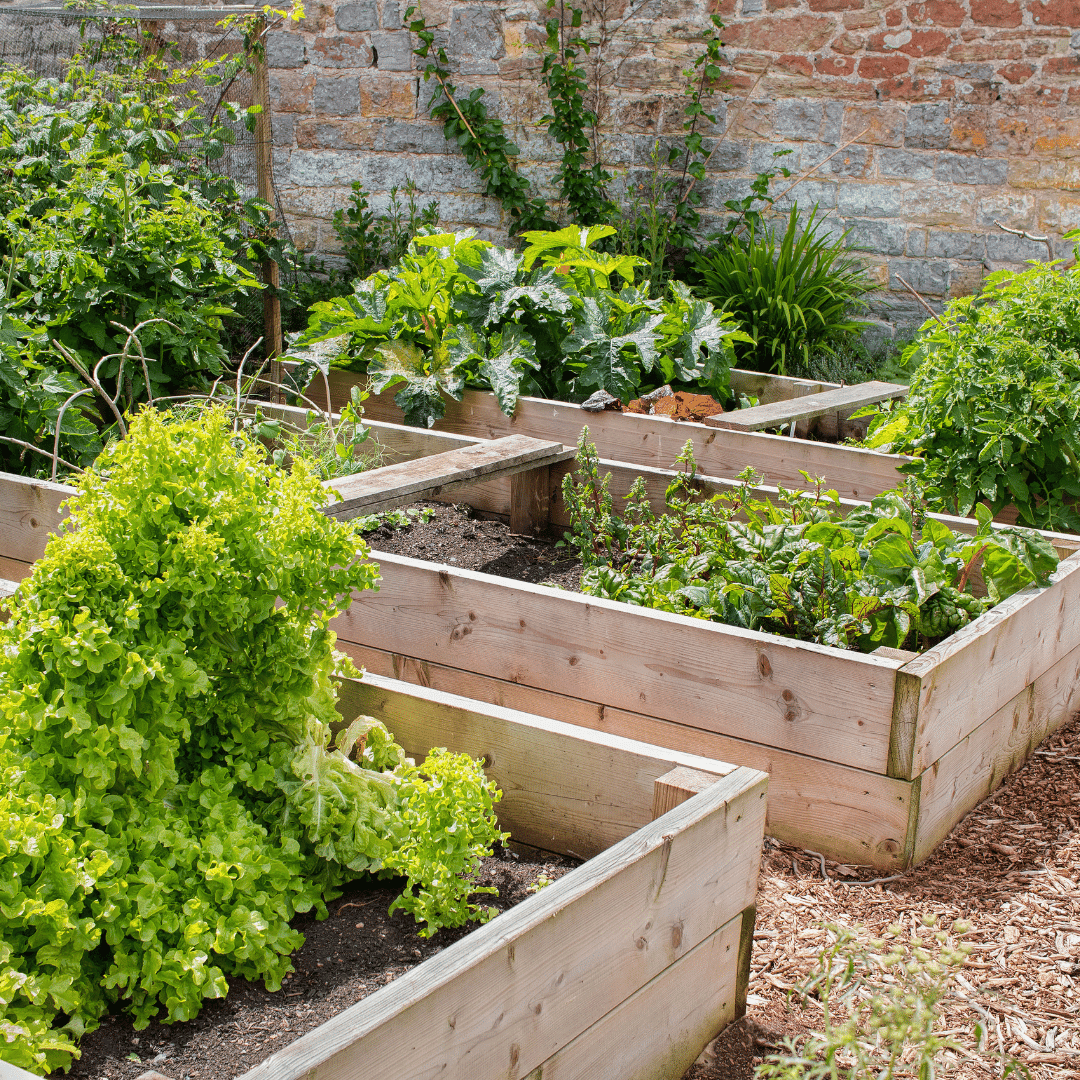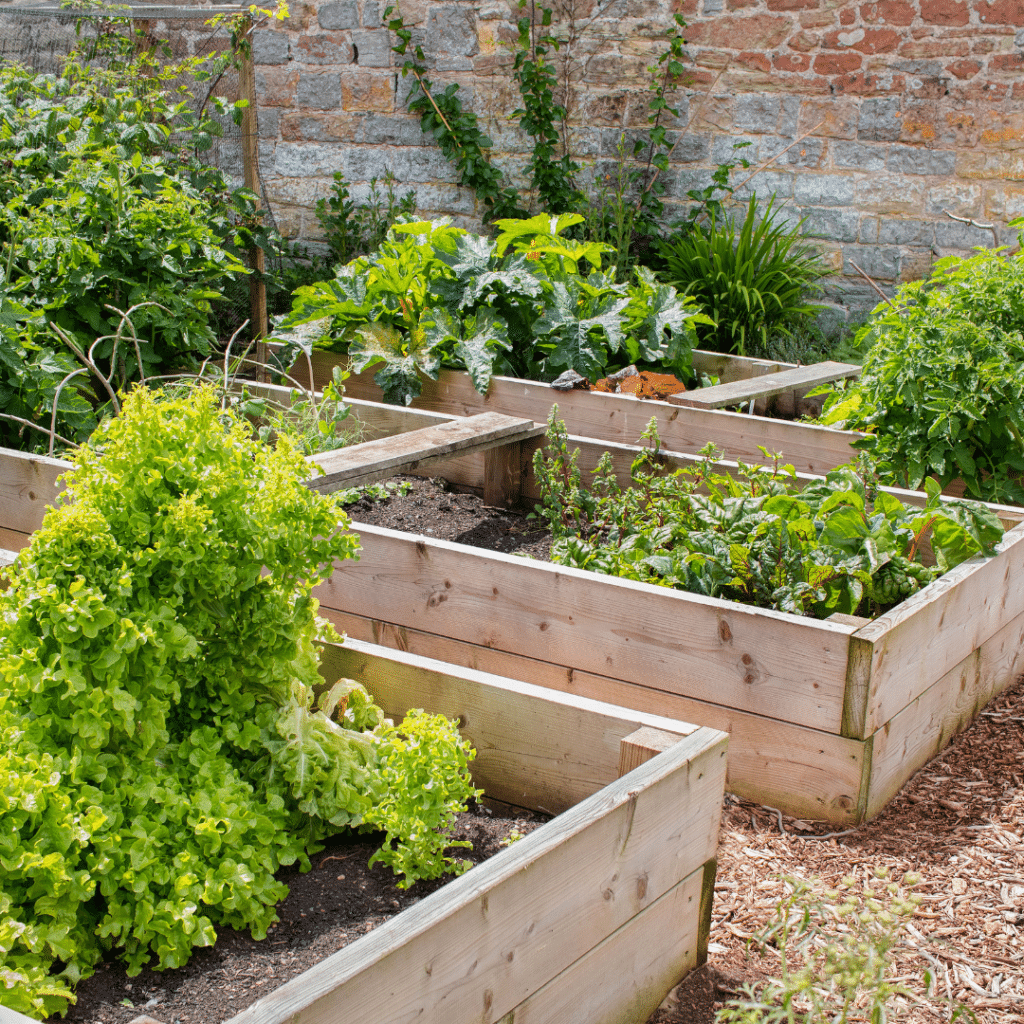 These are all reasonably long-lasting woods when in contact with the soil. Cedar and Redwood sapwood can last 10+ years however it is difficult to find. Most are second-growth, and not sapwood, which will only last as long as fir and pine. Black Locust, cypress, and juniper can go 6-10 years. These are only regionally available, and not widely distributed. 
Widely available wood, fir, and pine are suitable, but only expect them to last 5 years or less before structural failure. 
Cedar and Redwood are naturally water resistant but can be expensive and hard to find. Hemlock, fir, and pine are suitable materials for raised beds but are not long-lasting. 
Do NOT use treated lumber or railroad ties. They contain toxic chemicals that will leach into your garden. 
Durable GreenBeds are NON Toxic Garden Beds!