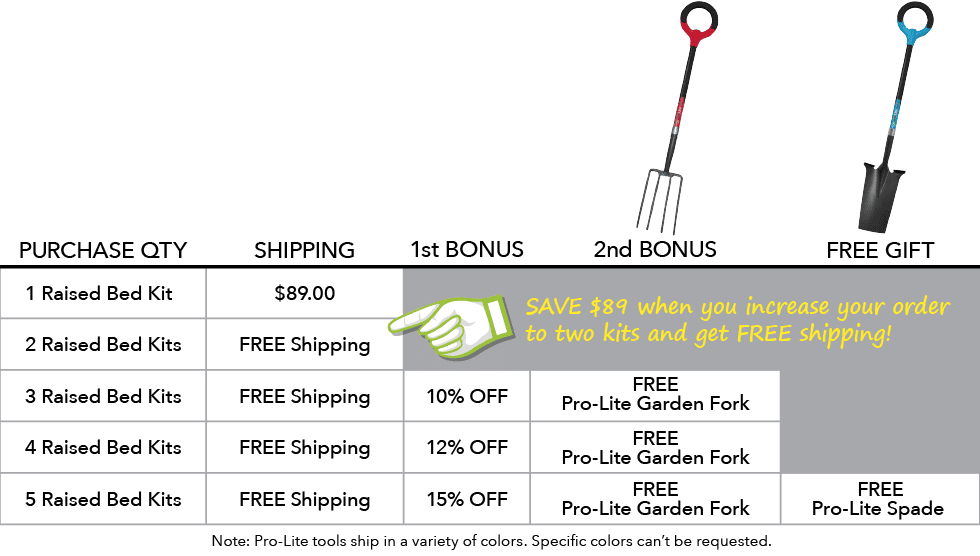 Pro-Lite Carbon Steel Tools – Award winning tools pair perfectly with Durable GreenBed Raised Garden Beds ! Lighter weights and longer, fiber-glass shafts make Radius Pro-Lite tools ideal for many home gardeners. They use bright colors for fun, but these are serious tools with lifetime guarantees. These will be your go-to digging tools. Buy 3 …
More
Get Durable Green Beds as landscape garden bed, vegetable garden beds, or community garden beds!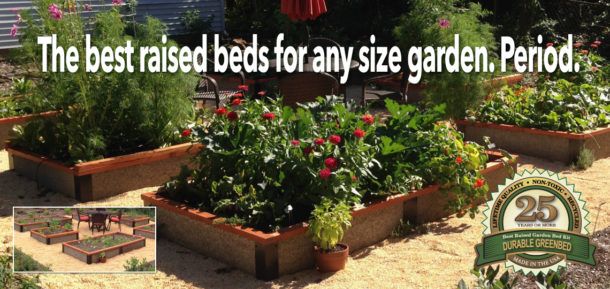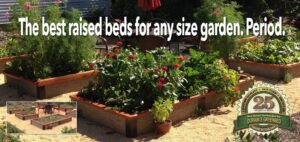 25-30 YEAR BED.  "The last raised bed you need to install"
NON-TOXIC Nothing in GreenBed including the stain on the wood is toxic.
HIGH RECYCLED CONTENT The panels have a 60%+ recycled content and the aluminum brackets have a 25%+ recycled content.
MADE IN THE USA preserving good manufacturing jobs in America
ATTRACTIVE   Can be put in the front yard as well as the backyard
QUICK SET-UP 45 minutes-1.5 hours provided site is prepared