Chefs, Communities, Urban & Backyard gardeners
are all using Durable GreenBed's raised Garden Beds and are loving them!
Looking for a raised Garden Bed? Look to These Gardeners.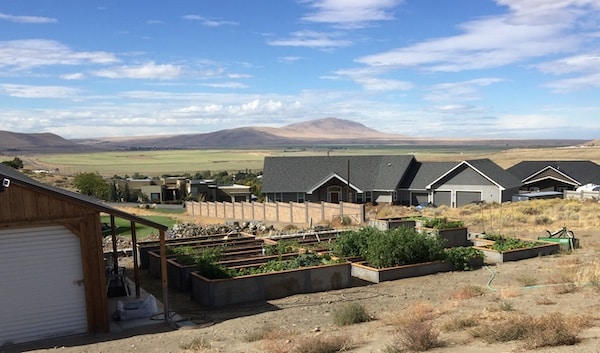 "What I got in has been growing really nicely in those beds. It seems to provide a really good environment for the plants."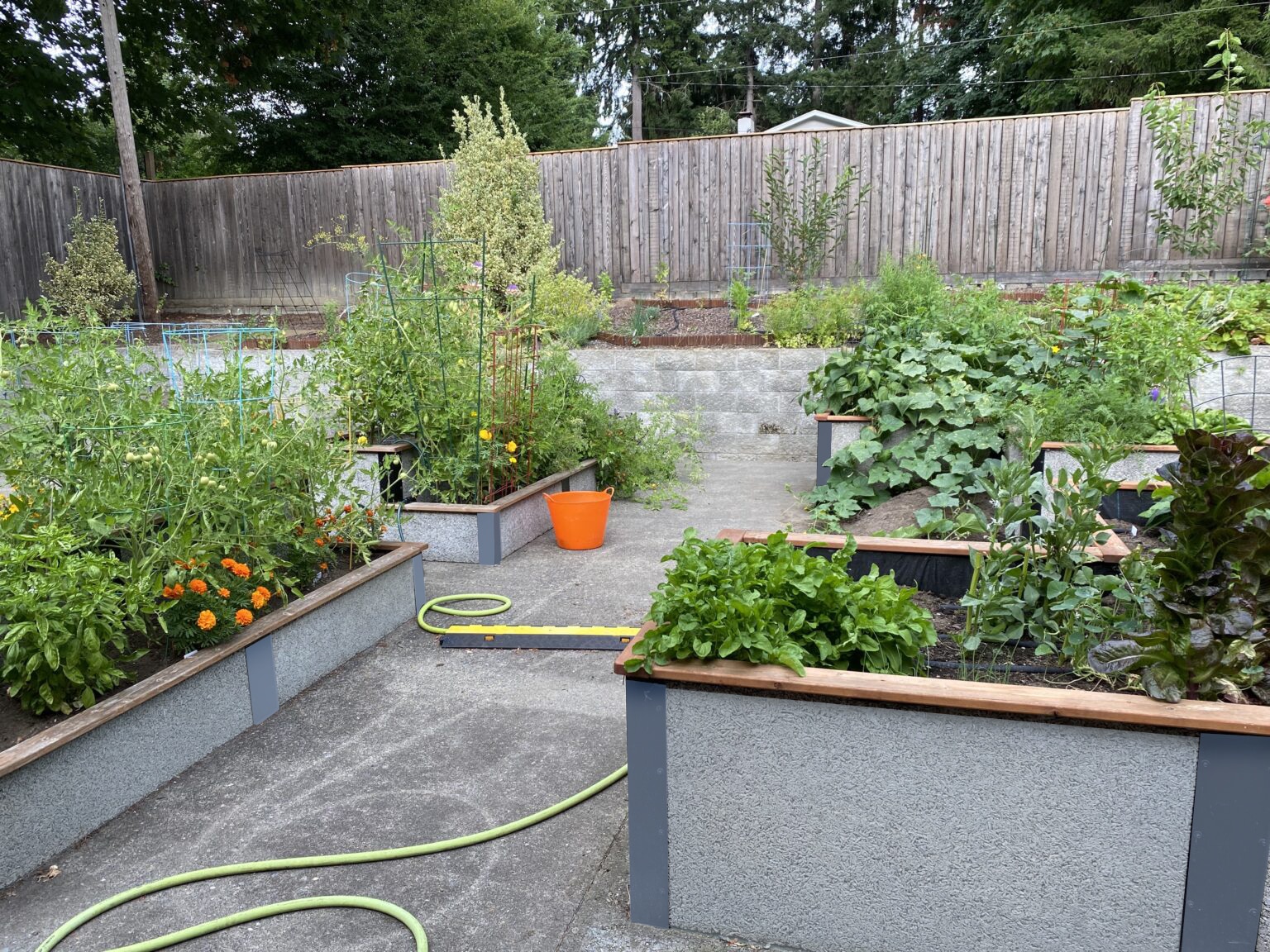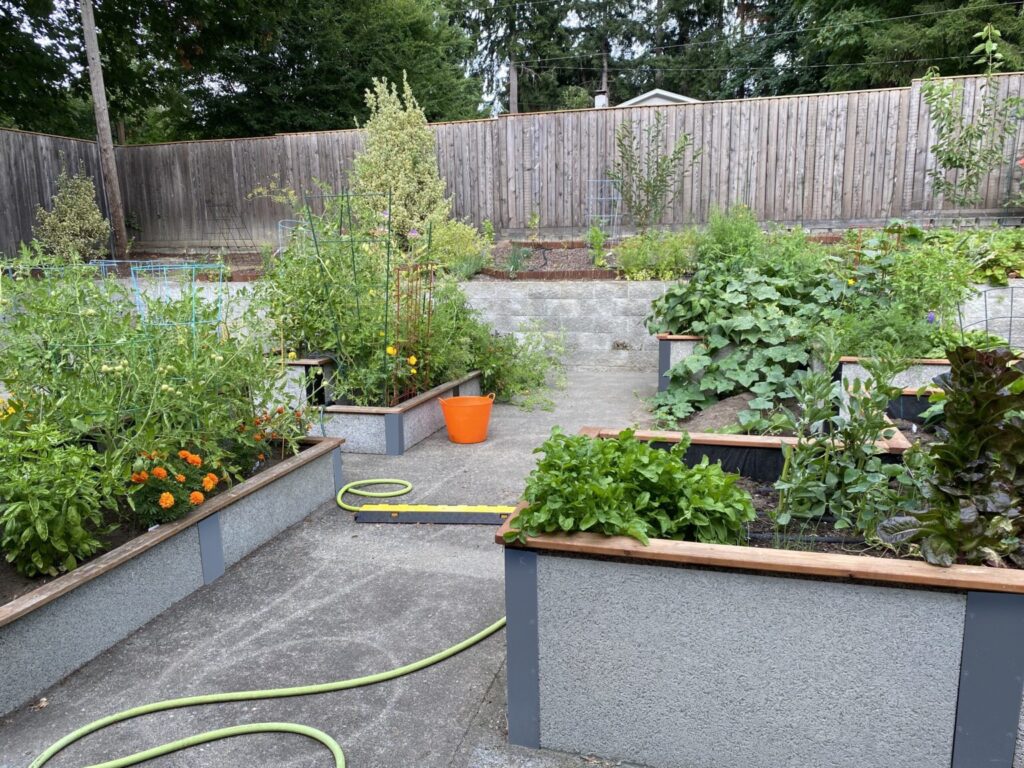 "They're awesome! We wouldn't do anything else."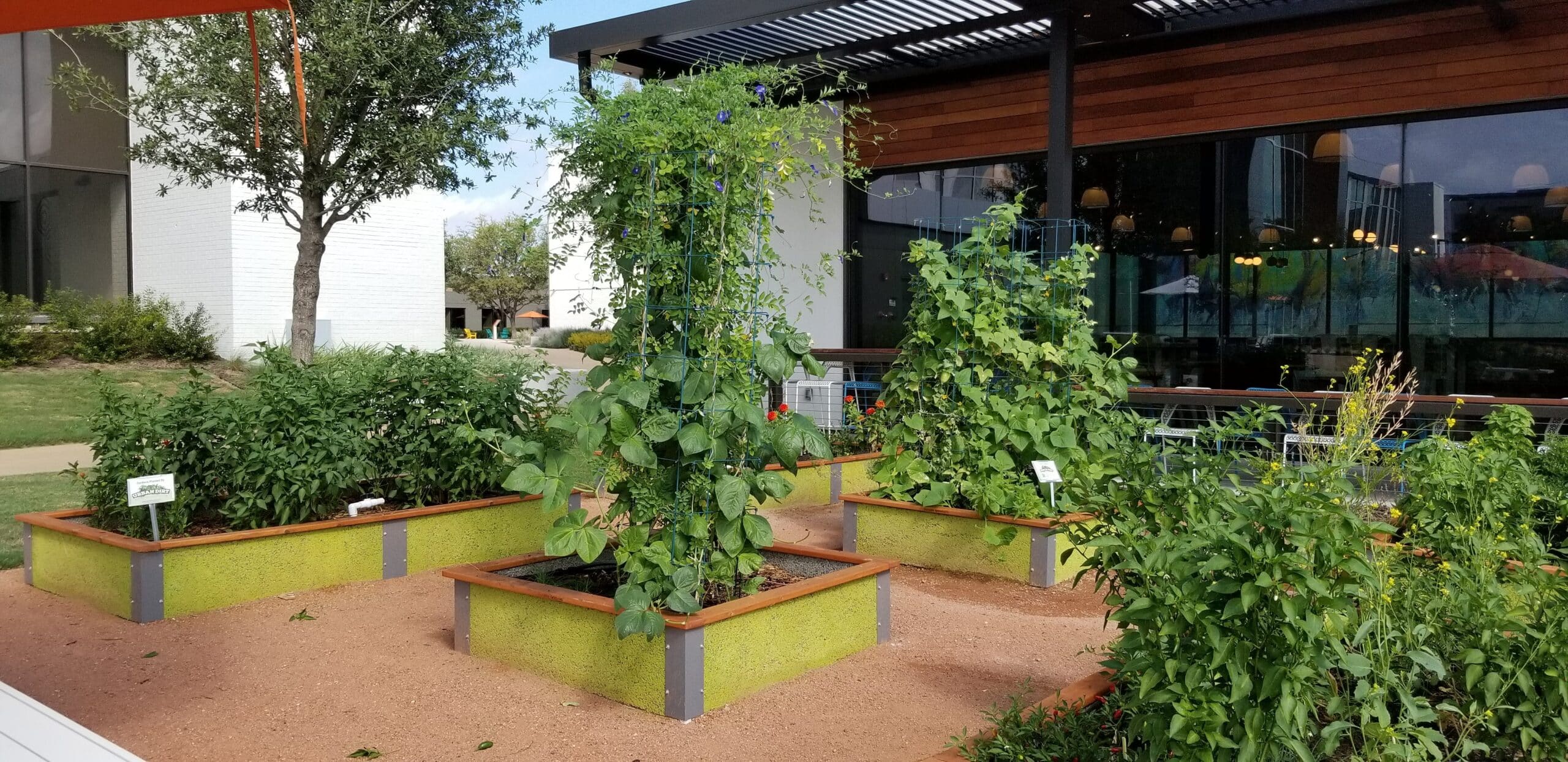 "My clients like the industrial look of the Durable GreenBeds and they like the fact that it's never going to fall apart."
See all of the gardeners who love durable GreenBed.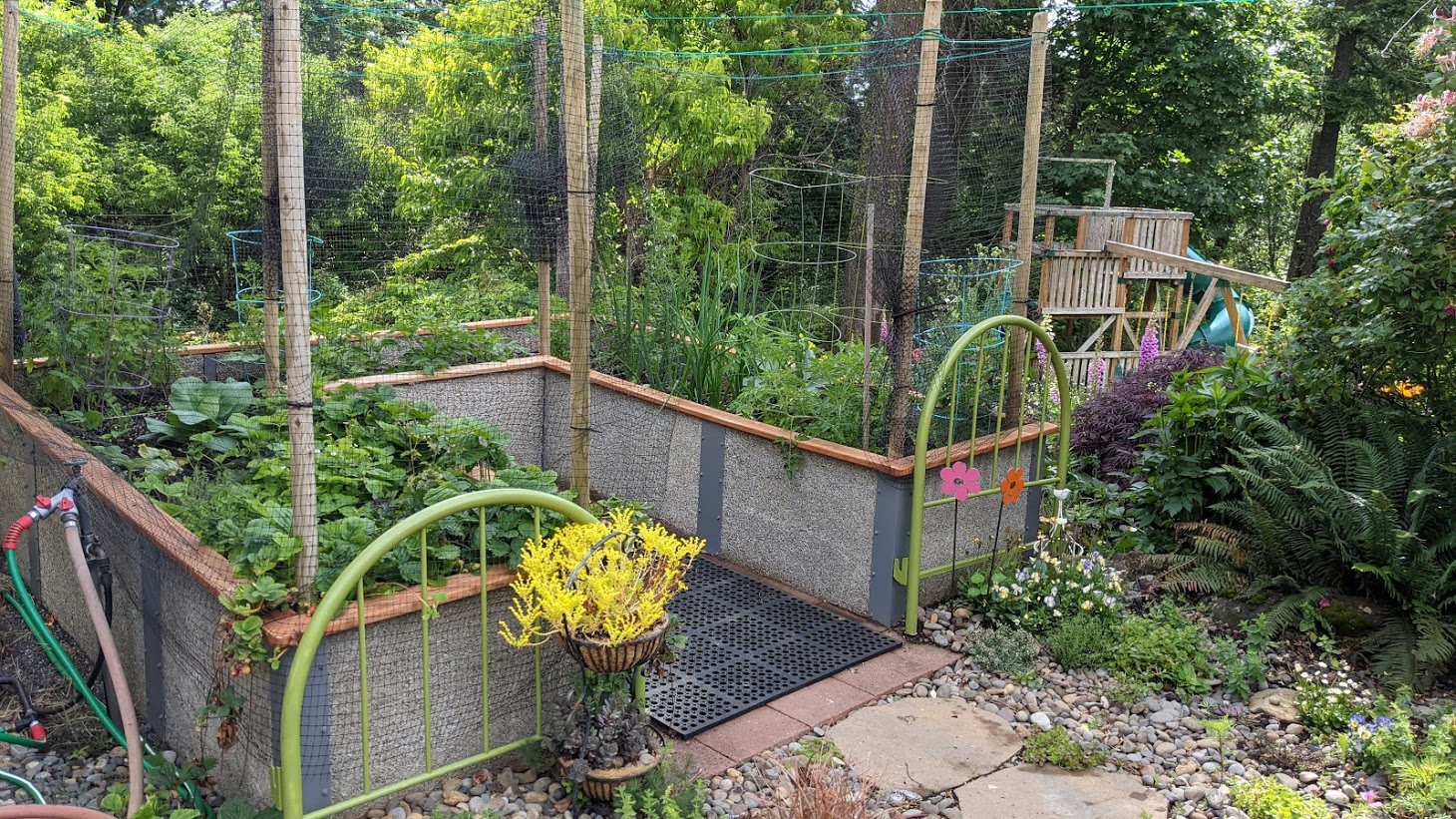 "They're awesome! I didnt have to do anything other than assemble it. We're happy with them. You know, it seems like it's going to last for as long as we're in the house and probably decades after that."
"Durable GreenBed owner Tom van Denend was helpful at every step along the way. And, the raised garden bed kits proved to be easy to install with no particular skills and nothing more than a power drill, a mallet, and a level."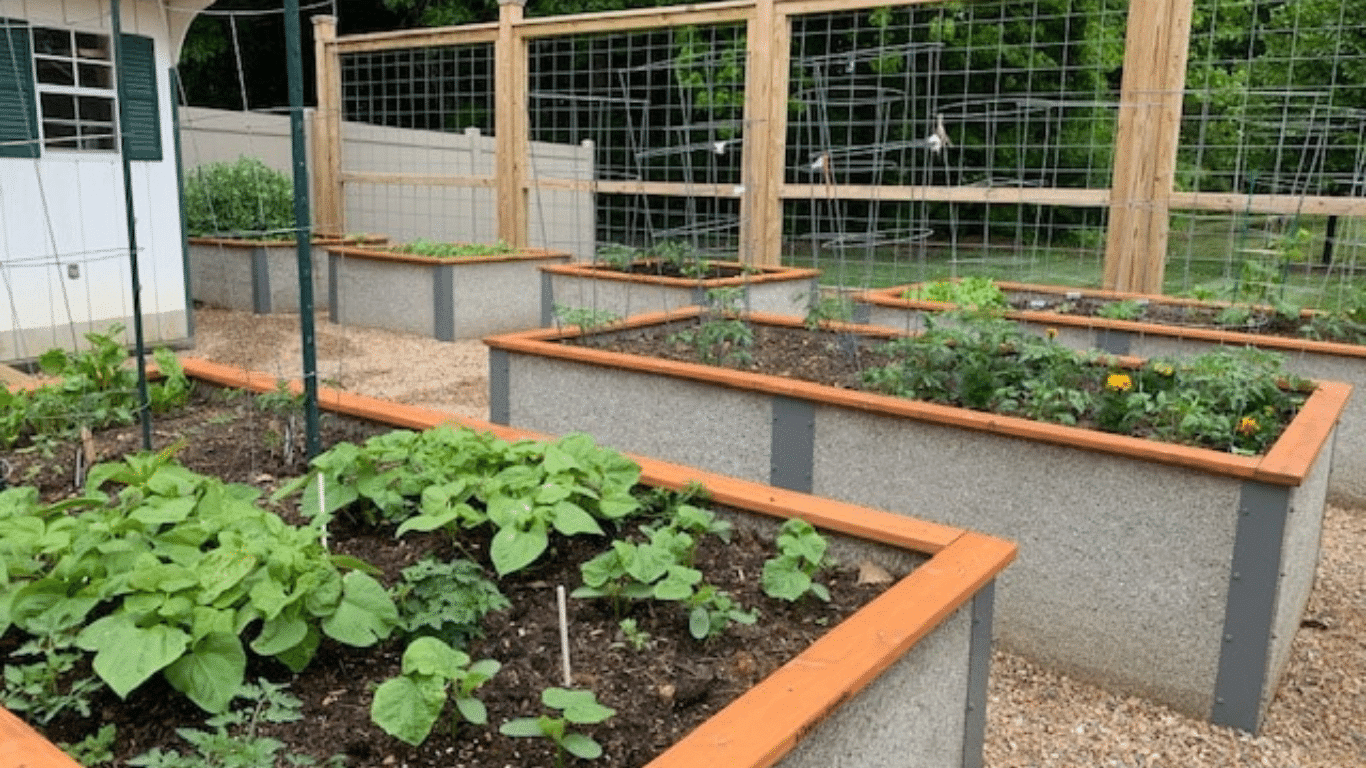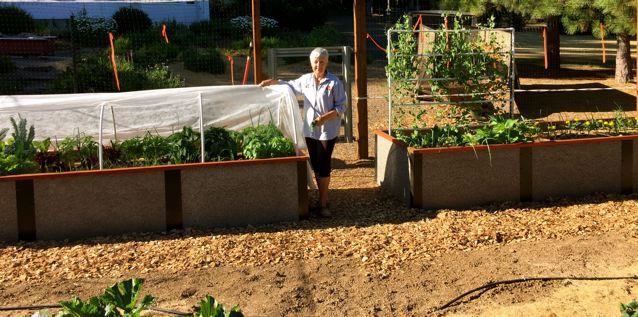 "Dear Tom, We're really enjoying these beds. I had given up on gardening the last 10 years because of the drudgery. Thanks again for your innovative product. We are your No. 1 cheerleaders.
I purchased a 4x8x1 and a 4x8x2 from you in Jan, 2015. I have had an abundant harvest and still getting vegetables. I love my GreenBeds as they are easy for me as I am almost 80 yrs 'young'. I would recommend them to everyone. I raised green beans and then planted peas so I've had 2 crops in the big 2' bed this year. Praise the Lord! You all were so kind and helpful when I would call. Best money I ever spent! Thanks again. Shirley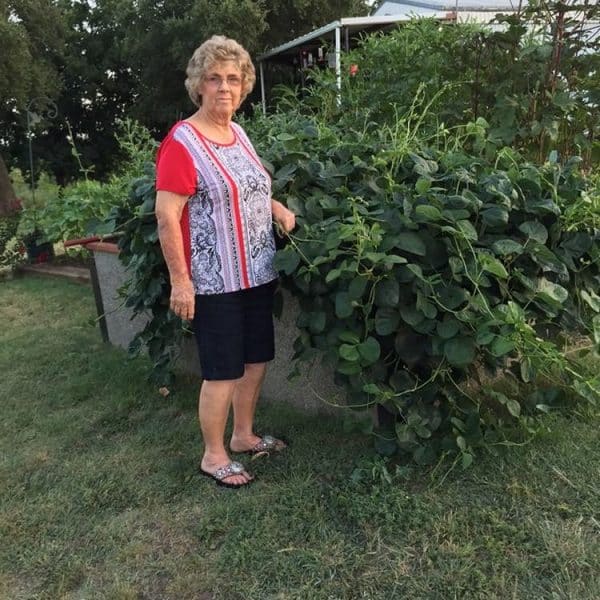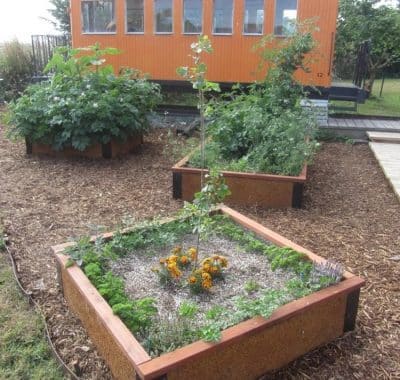 Hi there to you all. I want to let you know how happy we are with our new raised beds. I stained them with a wash of Ferrous Sulfate (which is marketed as Copperas as is sold for garden use) and they look great! I've told my son about your building materials products, and he's very interested. Everyone who sees my beds loves them, and I refer them all to you. Thanks again
I was so excited to purchase these kits! I previously just had ugly, very small raised beds in my garden of my new home. I just happened across these at a local nursery and had to get them! I found the website was easy to use and quickly ordered them. Shipping worked out well since I got two 8×4 and one 4×4 kit. I love these beds, easy to put together, ease of planting in them and they look great! Everyone who sees them loves them. I highly recommend them!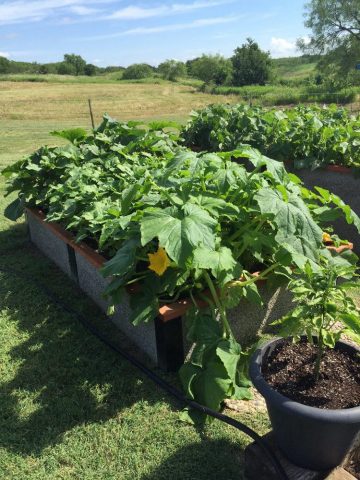 "We live in the damp Pacific Northwest. A great place to grow all things green but also a place that efficiently reclaims anything that emerges from its fertile soils. After the disappointing experience of raised vegetable beds made of cedar (they rotted within five years of installation), we were looking for something that would last longer and require little to no maintenance. Since we were growing vegetables that ruled out plastics or treated lumber. It wasn't easy sussing out an alternative. While searching for images of raised vegetable beds, we came across an image of a GreenBed. Here was a product that combined reclaimed lumber waste and concrete. Non-toxic and long lasting. We purchased three beds to begin with. The modular design made it a snap to install. After a few bountiful seasons we wanted more garden space and purchased two more beds. Absolutely no signs of rot after 3 seasons of use thus far. As an added benefit, we've had zero slug damage to our vegetables as the beds' rough-textured walls are apparently a natural deterrent. We couldn't be more pleased with this product. GreenBed will be integral to any future expansion of our garden space."
"Durable Greenbeds are a great product – excellent quality material and easy to assembly. I installed a drip irrigation system. Fits real nice in my landscape. I have had an abundant harvest from my garden this summer."
"As a landscape designer and contractor, I find GreenBeds to be a great choice when we want attractive raised beds with long life. The beds integrate well with other materials and slopes, and customers are very happy."
"We are very pleased with our Green Beds!!! We love the way they look in our yard and we have basically designed our yard with these beds in mind! We really love the design and height of the 4×8 beds. The only negative is that if you don't have a completely level area to put them then they are difficult to assemble. We still have no regrets about our purchase though!"
"When starting our community garden, we looked a long time to find garden box materials that would be durable enough to last longer than a few years. We also wanted a box that was bigger than the standard 4'x4' size found at garden centers. The garden boxes made by ShelterWorks were exactly what we were hoping to find — durable and big enough to support a variety of plants. I am amazed at how many different types of vegetables I was able to grow in one box! This season I harvested pumpkins (growing over the side), zucchini, cucumbers, green beans, tomatoes, oregano, basil, cilantro, peppers, beets, lettuce, and spinach. Tom was so good to work with and gave us that personal customer service that is rare these days. 20 families grew successful gardens last year. Thanks ShelterWorks for helping to make that vision a reality!"
Hope all is well out in Oregon. GreenBed ordering was easy and all of my questions were answered completely. Greenbeds were delivered as promised and in great condition. The directions for assembly were easy to follow and the beds went together quickly and easily. Greenbeds are easy to order, quick and easy to assemble, and they look great
Our community garden in Greenville, NC purchased several Durable GreenBeds and everyone was truly impressed with how easy to assemble and well-built they were. The community garden coordinator put me in touch with the nice people at Durable GreenBeds so I could order several for my own backyard. It only took me 30 min to put each of my Durable GreenBeds together! While putting them together I also realized how sturdy the brackets and panels are, and how the design of the product is so simple, beautiful, and well thought out. The easy assembly also makes it very easy to move them around. They are now a beautiful part of my backyard landscaping, and I can breathe easy knowing how long they will last me. With shipping costs included in the final price, the Durable GreenBeds come at an unbeatable value!
Share your Durable GreenBed Story and be featured Above!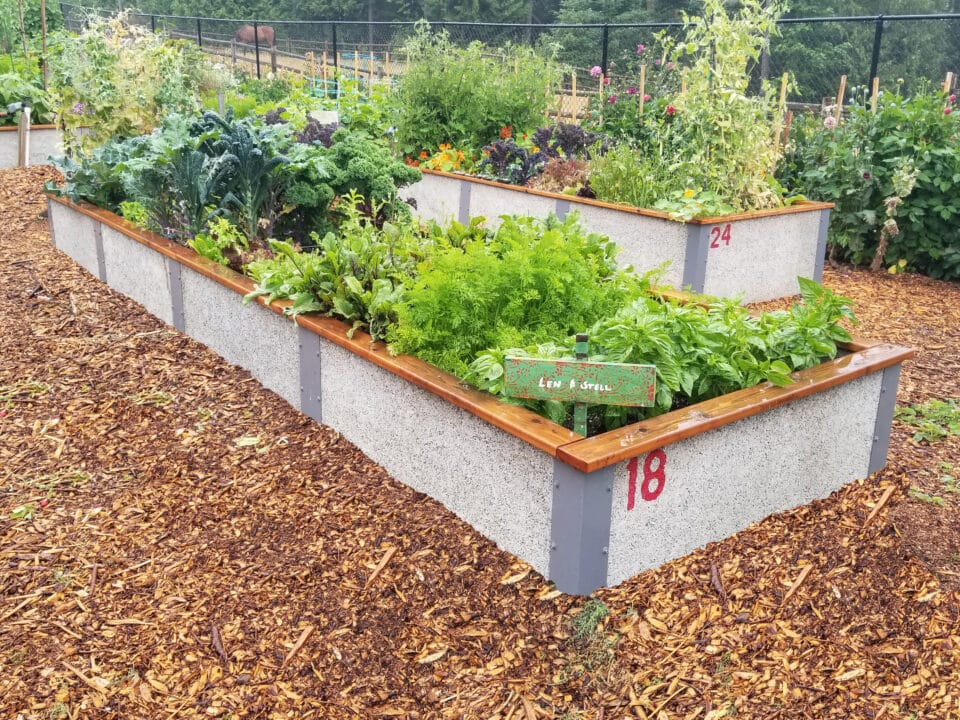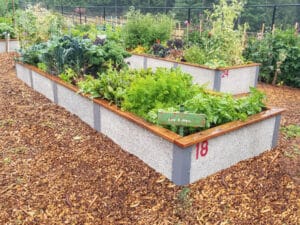 Raised Planter and Garden Bed kits for Landscaping projects.
Landscape Professionals have been at a loss for what to offer their clients for raised garden beds. The go-to material has been wood which can be very attractive but it just doesn't last. Pressure treated wood is suspect for chemical leaching into the soil. To combat that some are lining the beds making them impervious. Now you run the risk of harboring harmful mildews. Durable GreenBed has the solution.