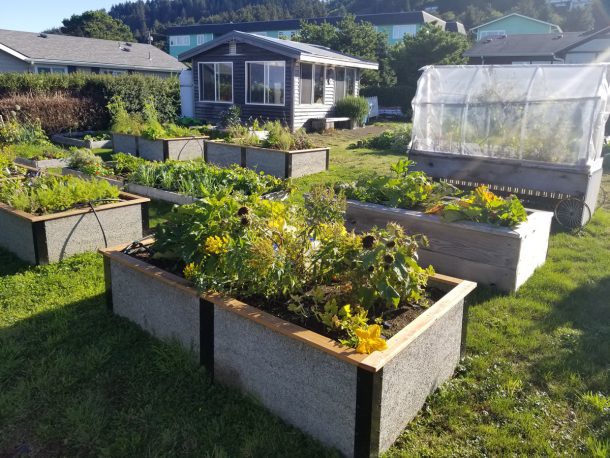 Coastal Raised Gardens How do handle the poor and rocky soils of the Oregon Coast? Deep raised garden beds with great soil! Master Gardeners of Lincoln County in Yachats, Oregon. This is the Yachats Master Gardener demonstration garden. Installed March, 2019. (3) 4x8x2' tall Durable GreenBed kits and (2) 4×16'x2' tall beds with a unique …
More
Get Durable Green Beds as landscape garden bed, vegetable garden beds, or community garden beds!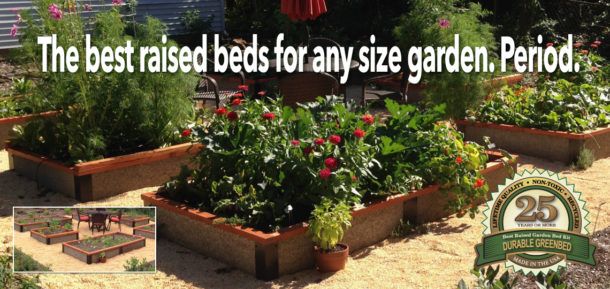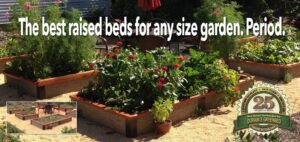 25-30 YEAR BED.  "The last raised bed you need to install"
NON-TOXIC Nothing in GreenBed including the stain on the wood is toxic.
HIGH RECYCLED CONTENT The panels have a 60%+ recycled content and the aluminum brackets have a 25%+ recycled content.
MADE IN THE USA preserving good manufacturing jobs in America
ATTRACTIVE   Can be put in the front yard as well as the backyard
QUICK SET-UP 45 minutes-1.5 hours provided site is prepared