Durable GreenBed raised garden bed kits are perfect for professional landscapers.
Raised garden beds that look good, are affordable, last for decades, are non-toxic, and are eco-friendly!
Use in Many Locations:
Non-toxic Raised Garden Beds For Schools
Accessible Tall Raised Garden Beds For Senior Living Centers
Community Centers
Restaurants, Food Service Chef Gardens
Apartments
Hospitals
Churches
Community Gardens
Universities
Parks And Other Public Spaces
Better than Wood or Plastic:
The go-to material for garden beds has long been wood, which can be very attractive but it just doesn't last. Pressure treated wood is suspect for chemical leaching into the soil. To combat leeching, some companies are lining the beds to make them impervious, running the risk of harboring harmful mildews.
Durable GreenBed solves all those challenges.  Non-Toxic, Non-warping, Durable.
Easy to Install, Save on Labor
Durable GreenBed allows you to charge reasonably, enjoy a higher margin, and give your client a product that will last, is non-toxic, and is beautiful. Most kits assemble in 90 minutes or less, so your landscaping crew can move on to the next job.
Custom layouts are available, including:
One or two feet high
Rectangular, L-shaped or U-shaped design, or custom to your plan
Tiered options
Standard Kits are 4x4, 4x8, 4x12, 4x16, and now 8x8
Aluminum corner and joiner brackets allow complete design freedom for your creative layouts.
Panels cut easily with a circular saw or table saw. No special equipment needed.
Use the stained trim that ships standard, or you can outfit the top of the finished beds with your own trim system. We use top grade, tight knot western red cedar finished with a bio-based (citrus oil) stain.
You will not find a more attractive, more durable raised bed garden kit than Durable GreenBed! It is an American made, high quality design, engineered to last 25 years or more. Complete Durable GreenBed kits are ready to install, with panels, brackets, stakes, fasteners, and a prefinished, predrilled cedar rail trim kit. We will also work with you on custom sizes. Please call us to discuss.
Bottom Line: Landscape Architects and Contractors LOVE the look, ease, and longevity of Durable GreenBeds.
Order now to receive the Professional Landscaper Sample Kit
Ideal for Senior Living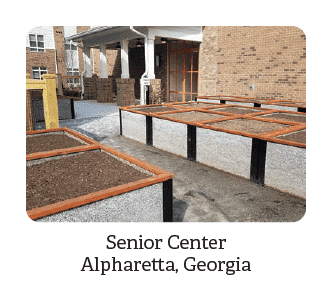 Call us for a free Consultation or Quote:


541-368-7935
Easy to Assemble, Place on Any Surface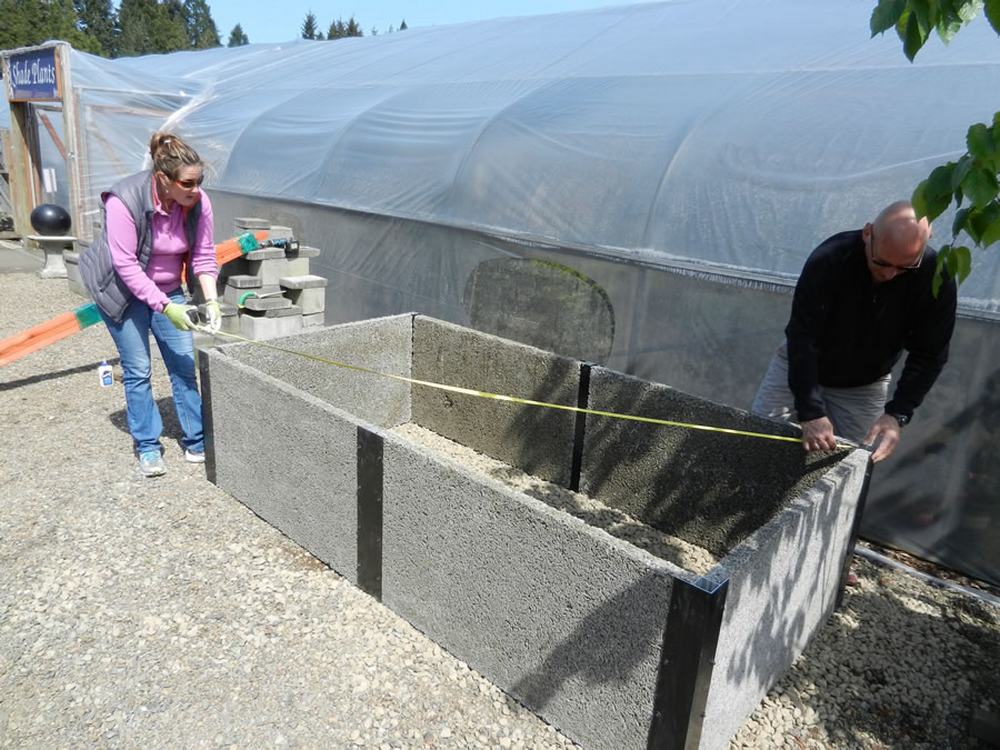 Bottom Line:  Landscape Architects and Contractors LOVE the look, ease and longevity of Durable Green Beds
Raised Garden Beds are a TOP requested Feature fo
r Campuses
Research shows that community, wellness and satisfaction are improved with site gardens
Durable GreenBeds are Accessible, and meet Design, Maintenance and Longevity criteria.
And, the really good news? You become the hero, creating a low cost, high value campus feature.