Durable raised garden bed kits that will last a lifetime and are non-toxic.
What Are Durable Greenbed Panels Made of?
In short: Made with nothing but 85% mineralized wood and 15% cement, Durable GreenBeds  (based on the Faswall® green building system) is among the most environment-friendly and healthy building materials available.
Durable Green bed is sturdy, durable, non toxic. It breathes, allowing for healthy soil, and it repels some pests (slugs hate it).
What are the Best Materials for Garden Beds?
wood rots (even cedar and redwood),
Metal Is Sharp, and Rusts
Plastics Warp And Don't Breath.
We get asked all the time, "what are the best materials for raised bed gardens".   We've been replacing wood,  plastic, composites and metal in residential and commercial settings for more than a decade.  They all have huge drawbacks.
Better than the rest: Beats Wood, Concrete, Plastic.
Other materials used for gardening beds such as wooden panels, cast concrete plastic boards, cement blocks, railroad ties, and pressure-treated wood have either short life, and/or toxicity issues. 
Organic. Really. And Recycled.
Faswall® wall construction materials are made entirely of organic and earthen materials: 85% mineralized wood chips from recycled wood and 15% Portland cement and slag cement — nothing else. The wood content of Faswall® block is 100% clean recycled pallets.
In addition to the GreenBed panels the kits include aluminum brackets, and a cedar wood trim kit with a bio-based non-toxic penetrating oil finish.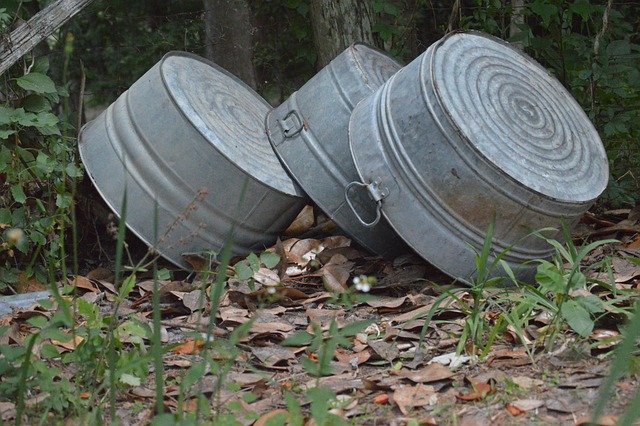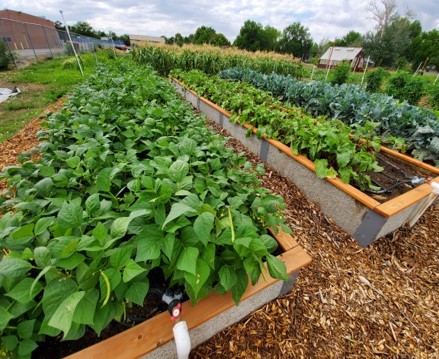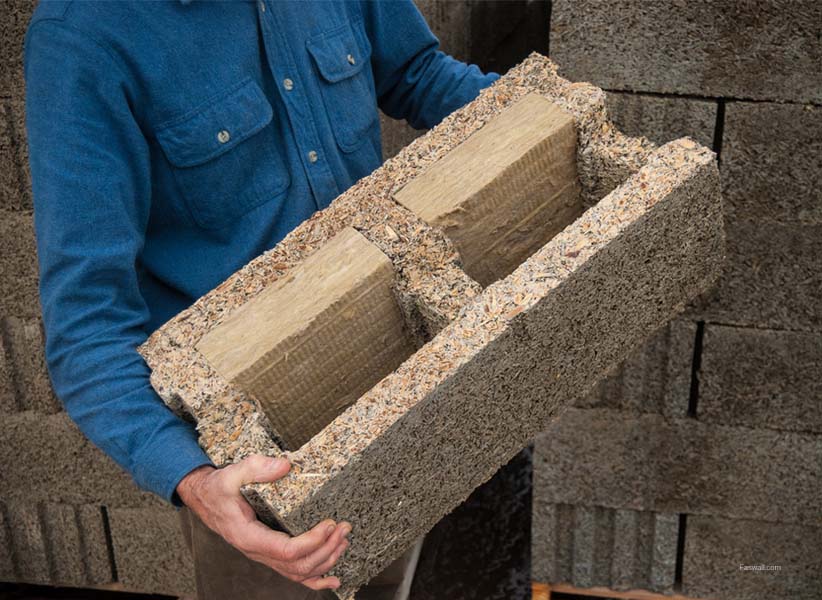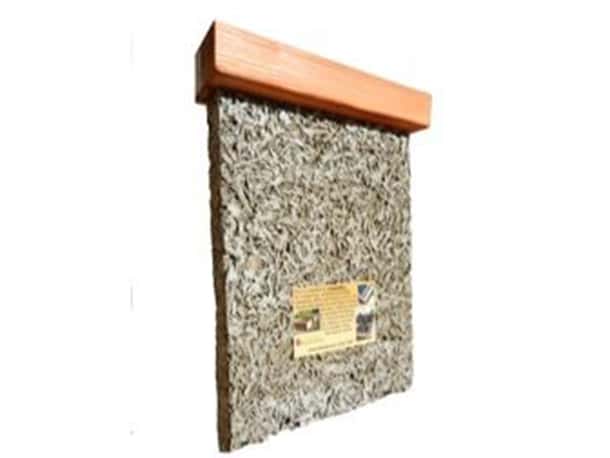 What is Non- Toxic Woodchip Mineralization>
The main component of the GreenBed is a unique material called Faswall, a woodchip/Portland cement composite material invented in Europe and used to build high-performance, sustainable buildings. This woodchip-cement block was invented in Europe in the 1940's for building high performance, sustainable homes and commercial buildings. It is rot-free and non toxic due to the unique mineralization process of the wood fiber.
GreenBed wallpanels are made from this same remarkable rot-free and non-toxic material.
How We Invented Durable GreenBeds: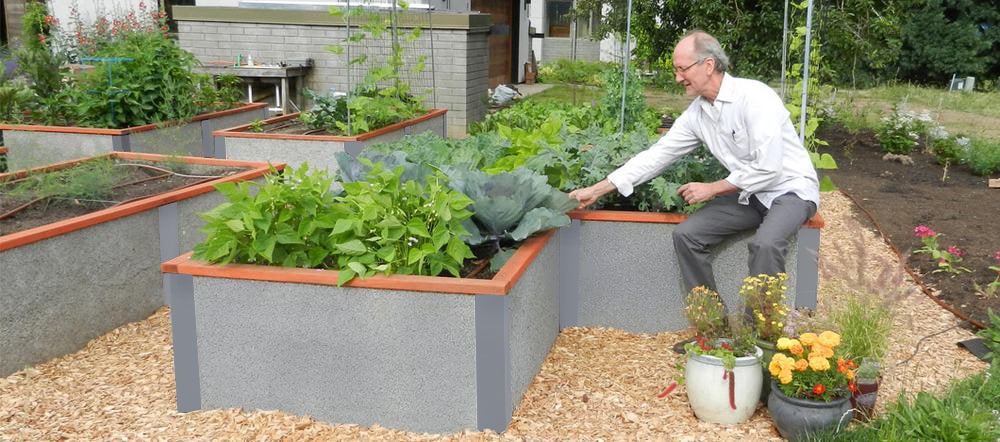 Tom and Paul started Faswall to bring green building materials to the mainstream in the US. With the recession, the slow down in home starts in 2009 propelled them to reach into other markets besides construction.
Backyard Vegetable Garden Bed Kits
Backyard gardening was a fast-growing phenomenon sweeping the US and Canada so Tom, himself an avid gardener, tinkered with a raised bed garden kit designed from different mixes of mineralized wood chips. He recognized that their woodchip-cement block material was ideal for a garden planter for the same reasons it performs well as a natural building material.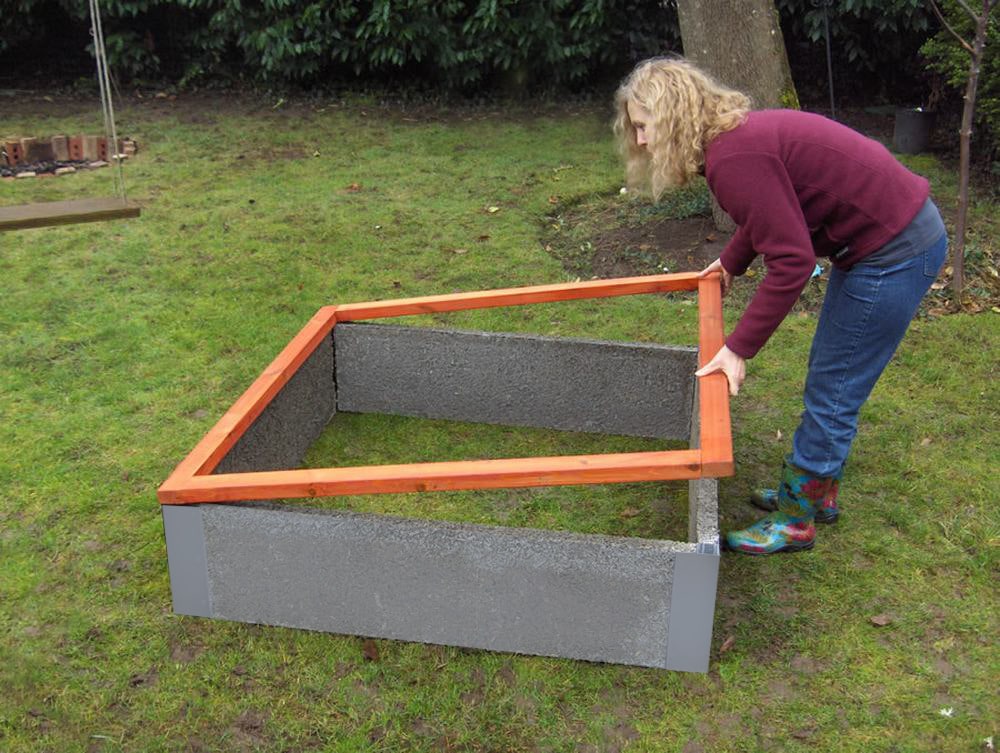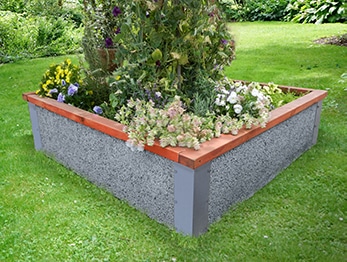 It is rot free, extremely durable, and non toxic.
GreenBed™ debuted in 2011. The response was tremendous for this unique, new solution for raised bed gardening. Durable GreenBed is getting recognition as the most innovative material on the market for raised bed gardening.
It is the answer to the question that backyard gardeners have scratched their heads over: "What the heck do I build a raised bed out of?" Wood rots, plastic boards are, well, plastic, railroad ties are treated with poisonous creosote, cement blocks are heavy and ugly, and pressure-treated wood has unpronounceable chemicals. On top of that, most of the available planter beds are not attractive-simply a wood or plastic box.